5 Real Facts You Must Know About Metal Roofing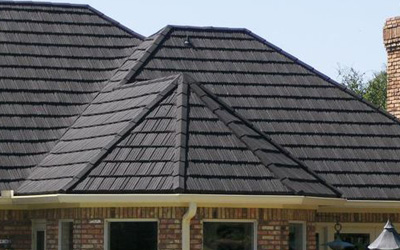 The demand for metal roofing is increasing for all those homeowners who are thinking of replacing a damaged roof. Due to its cost-effectiveness and a protective barrier, it becomes the most favorable choice. Although metal is an ideal roofing material, at some point most of us found to be confused in making it a long-term investment. There are a number of myths going in every mind which make the one miss out on metal roofing.
Before such misconceptions permanently reside inside your brain, it's better to get aware of some real facts:
It Is An Affordable Roofing Choice – The real cost of installing the metal roof is highly-affordable which makes it the more economical choice as compared with other examples. Although, most of us find higher initial price while buying it but due to its reduced maintenance and repair, it proves to be most optimal roofing material.
It Does Not Create Much Noise – Metals are less quieter as compare with the other roofing material. Due to its solid sheathing, it produces less sound when coming in contact with rain, snow and falling branches. It is designed to withstand all weather conditions and also offer long-term warranties with a great peace of mind.
It Is Environment-Friendly – As the metal roofing is made up of recycled materials, it saves a lot of energy and are fully environment-friendly. Even, one can also install it over the existing roof, without any disposal.
It Is Available In Different Material The metal roof is available in multiple options like steel, aluminum, zinc, titanium, and copper and more. As the cost of each material is different, one can make a choice as per the budget. Even, it is also available in different styles which one can install it as shingle, tile or in slate look.
It Is Sustainable Roofing MaterialFrom lowering the energy bills to preventing the overheating in summer, metal roofs are a great example of saving you a lot of money.
However, metal is the kind of purchase which offers a long-term energy efficient protection. If you want your home to look great with metal roofing, then you can hire our professional roofing contractors at Armadura Metal Roof.