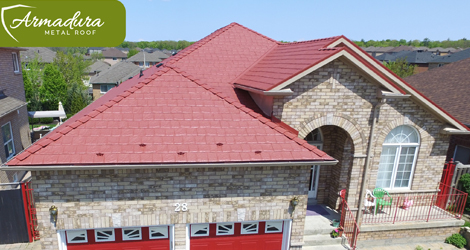 Is your existing roof damaged or worn out? If yes, then metal roof installation is one of the ideal solutions that tends to remain in proper shape for up to 50 years. Whether you are planning to install a new roof or need to replace the existing one, Armadura Metal Roofs are the one you should opt for.
Though wood and asphalt shingles are comparatively more popular materials among homeowners, they are risked to degrade at a faster pace.
For unmatched longevity, durability, and affordable roofing systems, metal roofing is your ultimate solution. Made from steel, aluminum or copper strips, metal roofs offer enhanced looks and great protection against natural elements such as rain, sunlight etc.