3 Ways Metal Roof is Ideal to Prevent Winter Impact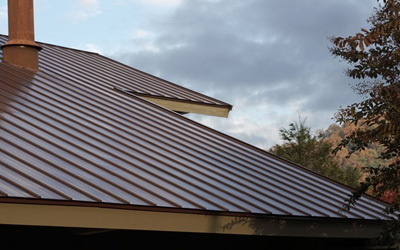 Winter brings a lot of new problems related to your home roof. Often the excess cold weather or wet roof bring the moisture inside and slowly damage your property. On the other side, some low-quality roof often starts to leak when the snow melts. Overweight of snow on the roof is another issue. Now, what to do?
Install the metal roof and give a risk-free welcome to the winter. As compared to the asphalt shingles, the metal roofing is better to prevent the winter freezing attack to you and your property. The durable metal roof if installed property can make your winter season enjoyable for the years to come. Here, are the top 3 benefits of metal roofing.
Keep Your Roof Dry
The metal roofs are watertight than the asphalt shingles. It means moisture would not seep inside and will not damage your property. When there is no space for the roof water to pass through, it starts the leakage, but you would not face such a problem with your metal roof.
Safe From Ice Sliding
The snow over the roof can deliver the structural damage when it becomes overweight. The metal roof is strong enough to handle the weight and can also prevent the snow sliding. It will slide right off snow instead of building up.
Stay Warm
The metal roof is remarkably energy efficient. Being a waterproofing, it can deal with cold drafts in winter. It keeps the warm air inside the property no matter how much cold weather is outside.
If you have made up your mind to install the metal roof, then contact Armadura Metal Roof. We are the leading supplier of architectural product to the construction industries.