5 Missteps To Avoid When Appointing A Roof Contractor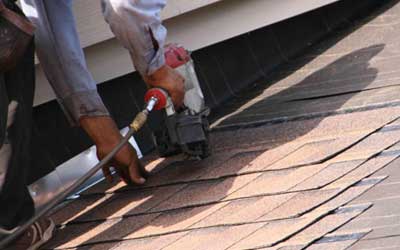 Roof! One of the major aspects of a home which needs a strong barrier to fight with harsh weather conditions. It is a keen responsibility of the homeowner to take roof's maintenance as his first priority for home's safety. While inspecting the roofs, if you find few poor signs, then you must go for its repair or replacement. Moreover, investing in roof repair is a major investment so make sure that you are choosing a reputable contractor to complete the project. Selecting a professional roof contractor is an important decision which needs full attention otherwise one as can face major issues in future.
When you at the time of appointing a roofing contractor, then make sure you do not make these few blunders:
Doing Less Search: There are also some of the roofing contractors who are not registered and unable to provide accurate results. Before making any choice, do some online search and also check out referrals on services.
Inattentive To Company's Reputation: While choosing a roofing contractor, make sure that you must check out the reputation of the contractor. This can be done easily by checking out the customer reviews online.
Going With Uncertified Roofer: It's very important your contractor must be licensed in the case when he get injured or you might suffer few home damages. An uninsured contractor can put you in big worries.
Finalizing A Low Rate Offer: When you are hiring roofing services, quality matters more than a cost. It's necessary to give attention to the quality of the services without making any low-rate deal.
Forget To Sign An Agreement: There should be an agreement between the contractor and a homeowner so that he get aware of materials, pricing details, warranty details and about complete safety information.
TIf you make these few mistakes, then it can make you go through huge expenses in future. In order to choose a qualified roofing contractor for your roof repair, choose our experts at Armadura Metal Roofs.